Admissions Open
Children's Nook Bandra is one of the top playgroups that concentrate on teaching children with daily problem-solving situations. It is the first franchise of JBCN, located in the heart of Bandra spread over 2500 sq ft.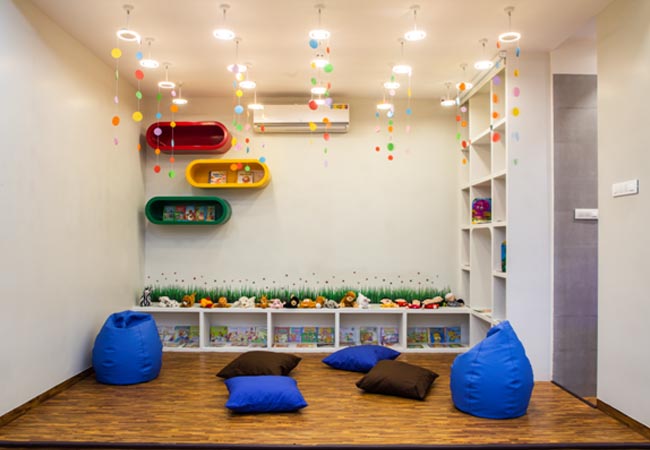 We take pride in welcoming children between the age group of 1.3 years to 5 years. The infrastructure has a beautiful outdoor play area which helps gross motor development of children. Concept-based learning is what we believe in and we have the right mix of toys and books for your children. Children can visit the different zones of learning such as the language zone, library zone, creative zone, etc. Our vision is to create lifelong learners of the future and we make sure our children learn and grow as confident individuals who bring change in society.
Along with a refreshing infrastructure, we have a welcoming staff so that your children feel like they're not away from home.
We at Children's Nook Bandra are a family and we believe that 'Learning is easy…when learning is fun'