Over the last two decades, our curriculum has constantly evolved in response to contemporary philosophies of education and an ever- changing academic landscape. Today, our curriculum is concept and application-driven and lays emphasis on developing the whole person. It concentrates on teaching children to associate their learning with real life so that they can practically apply the knowledge in daily problem-solving situations. Our superbly planned academic programme, which is executed through a combination of cutting-edge teaching methodologies, ensures that we have age- appropriate targets to facilitate optimum learning.

Our conceptual learning units enable children to learn through a variety of experiences including books, audio visuals, 3D set ups, real life experiences, music, field trips and variety of other teaching aids which ensure that the classroom environment is at once exciting and filled with learning.

For the playschoolers, we pay a lot of attention to our settling procedure and provide a "home- like comfort zone" so as to put the children at ease in the school environment.


"…learning for life"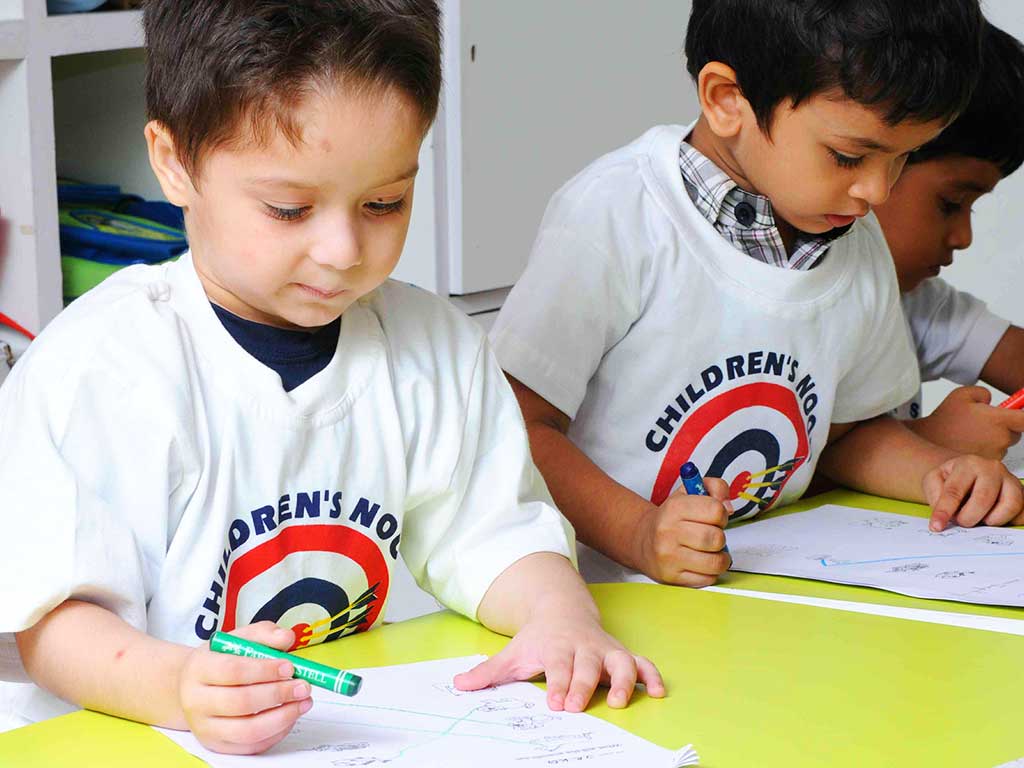 This approach also ensures that children adapt easily, comfortably and appreciably faster when moving from the CN family into a high school environment. Our balanced curriculum allows us to enhance each and every aspect of the child's development. Our children are exposed to activities such as music, drama, story telling, elocution and puzzles to develop their listening, reasoning and thinking skills. Yoga and music and movement enhance their physical development and the use of blocks and other Montessori equipment caters to their motor and cognitive development. Field trips, special days and events train the children in a variety of important social behaviours in different environments.
We also recognize that our children will eventually need the confidence and skills to be a part of the high school environment. Given the array of academic boards that currently exists in the city, we help our children through a well planned yearly syllabus to adapt to any of these environments.
In the years to come, we will continue to enhance, upgrade and enrich our curriculum in our endeavor to offer a holistic programme of pre-school education to our children.