Testimonials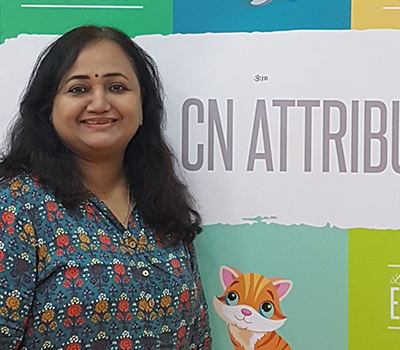 An awesome scaling, two and a half decades of being associated with Children's Nook. Everyday has been a hands-on experience from being a home room teacher to Mentoring to heading the school. An in-depth insight to the approach towards learning has broadened my horizon where we aptly follow the Motto " Learning is easy when learning is fun." It has been a delightful experience full of challenges.
It's been more than two decades since I have been associated with Children's Nook and I can proudly say that it's my second home. It's a place where you don't just learn but are encouraged to build on your strengths, provided sufficient guidance and support to move to the next level and trust me when I say this – sky is the limit!

I am proud to be part of CN!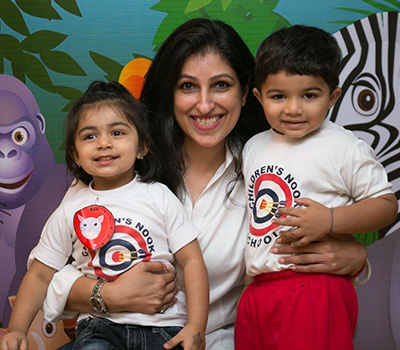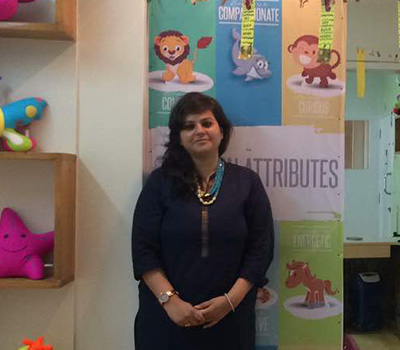 Being a part of CHILDREN'S NOOK GROUP OF SCHOOLS has been a privilege for the last 18 years. At Children's Nook we encourage young minds to communicate, be understood and explore in an engaging environment. Children are nurtured with academic and social skills to make a smooth transition from "preschool to high school".
The minds of young children are like a sponge – they absorb as we pour in them. At Children's Nook – we believe that knowledge and literacy are two greatest powers which bring empowerment and prepare a child to face the outside world.

I am very passionate about teaching, I may not have travelled the seven seas and seen the world but my world consists of my school, teaching and laying solid foundations for my children ahead!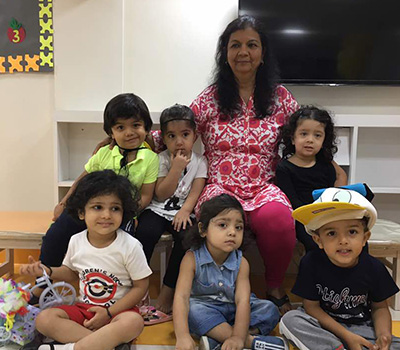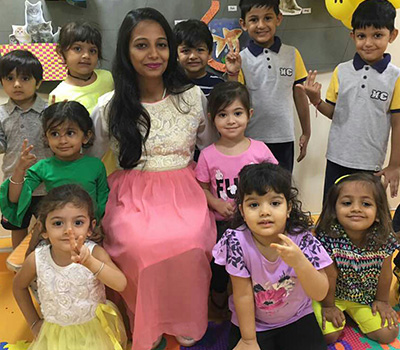 At Children's Nook, we lay our main focus on this belief and aim towards the best. I am also proud of its commitment towards technology to help parents and students. We are constantly striving to stay on the cutting edge of technology, especially with our CN Mobile Application, with the help of which even our academic program details are easily available online!!

Academic excellence with character, personality and attribute development is our ultimate goal. The well chalked out academic and co-curricular programme enables the students to attain their full potential to develop holistic development. The academic work is centered on highly personalized attention and supervision.

May we continue to give our students strong roots like a Banyan tree and stronger wings like that of an Eagle to soar and conquer the world!!
Children's Nook Activity Centre aspires all learners to succeed in their life. It offers a wide variety of challenging, enjoyable and successful curricular opportunities, language programme, art and musical programme with various expertise on board. I am proud to be a part of an institute whose continuous goal is to provide an excellent education system for our students.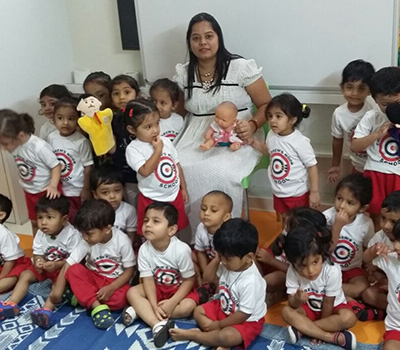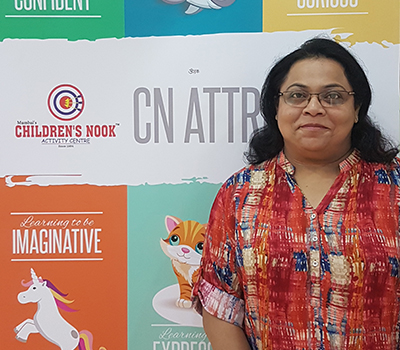 "Learning is a treasure that will follow its owner everywhere"

Special thanks to Mrs Pinky Dalal ,our directors and entiremanagement team of "Childrens Nook "for observing andappreciating my calibre and giving me a loving platform to grow froma teacher to an administrative head . Always encouraging me to growprofessionally and offering various opportunities and roles in the"NOOK'S FAMILY"!!!

Learning is easy when learning is fun at CHILDREN'S NOOK -: Weteach-we facilitate thinking.We engage minds, cherish everyaccomplishment and develop life long readers.We educate hearts–model kindness and make learning fun –We love our job –We Teach!!!
Fill below form for Job Application: