"…investing in Individuals & Innovation"
Our investors not only believe in our vision but also in our top management, excellent academic team and curriculum and our ability to convert our vision into a reality.
Rakesh Jhunjhunwala, an investor and trader, manages his own portfolio as a partner in his asset management firm, Rare Enterprises. Jhunjhunwala is the chairman of Aptech Limited and Hungama Digital Media Entertainment Pvt. Ltd. and sits on the board of directors of various Indian companies.
Rakesh Jhunjhunwala
President RARE Enterprises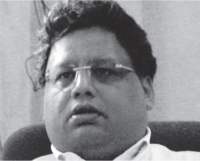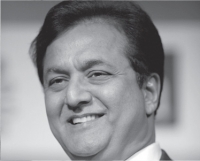 Rana Kapoor took a big risk when he founded Yes Bank in 2003. In that time, India's banking industry was far from turning into the site of great entrepreneurial success story. However, after a two-decade-long corporate career, Kapoor was determined to strike out on his own. Now fourteen years on, that decision has paid off.
Rana Kapoor
Managing Director & CEO of Yes Bank Limited
Vimal Shah is associated with Hubtown Limited, formerly known as Ackruti City Limited for more than 34 years now.
Vimal Shah
Managing Director, Hubtown